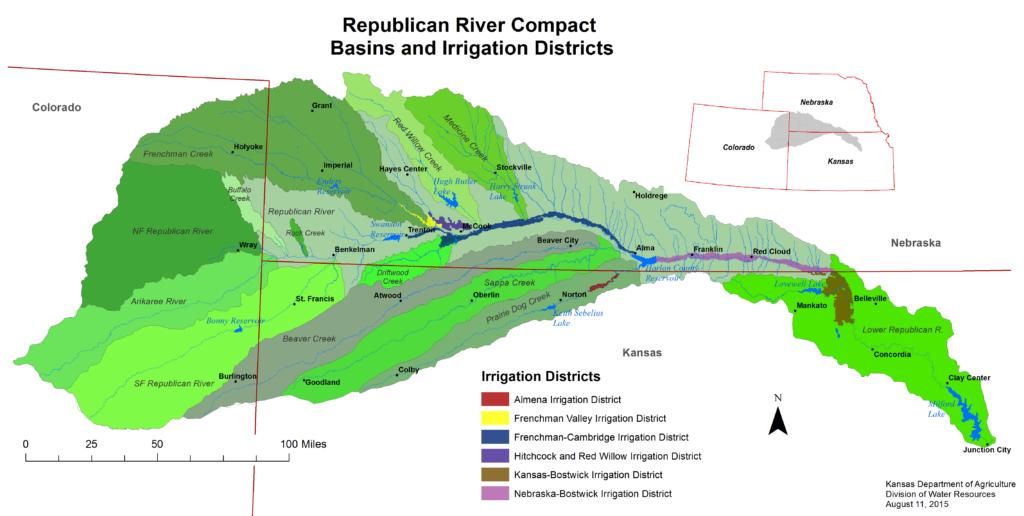 Sourced from the High Plains of eastern Colorado the Republican River begins near Haigler, Nebraska. After 453 miles it joins the Smoky Hill River at Junction City to form the Kansas River. The river was named for the a branch of the Pawnee Indians (Kitkehahki) known as "the Republicans".
Republic County, Kansas was named for the same river and also features the Pawnee Indian Village Museum formerly home of the Kitkehahki band. Courtland is located southeast of the village and river.
The Flood Control Act of 1944 included the Pick-Sloan (Missouri Basin) Program to create a series of reservoirs for flood control, irrigation, power, water supply, navigation, recreation, fish and wildlife, and water quality.
Lovewell Reservoir (Lake) was built in 1955, filled in 1957, and the first irrigation was in 1958 "below" the lake.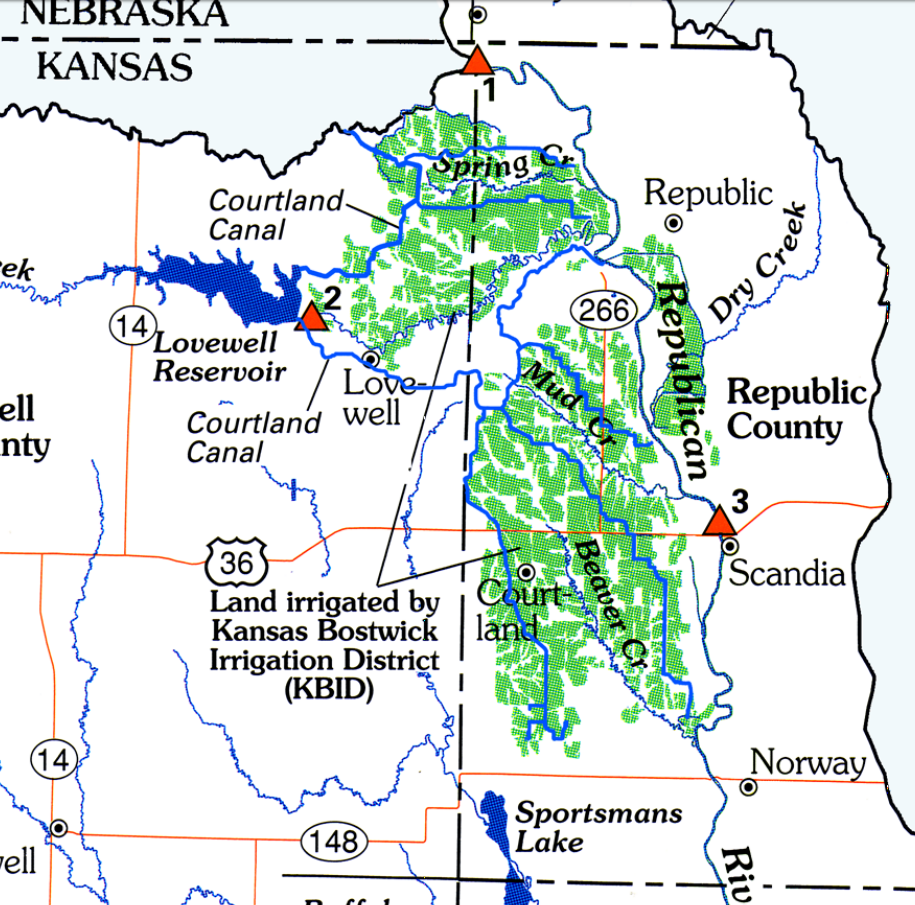 Kansas Bostwick Irrigation District No.2 (KBID) is a 42,500-acre surface water irrigation district that serves ag lands in Jewell County and Republic County and is headquartered in Courtland.  The District has 100 miles of main canals and another 150 miles of lateral canals and pipelines.
Irrigation has been pivotal to our family's farms as irrigators for four generations. And the KBID has employed Bill Mahin, Luke's father and one of our brewers, who worked from the 1980's – 2022 as well as Bill Sr., and Luke Mahin who worked summers in college.
The Courtland area is thriving today due to the positive impact of irrigation on our local economy, quality of life, and culture.
Luke and his wife Jennifer's mission is to positively influence our rural region and people through fermentation.
Hence our brewery name, Irrigational Ales.