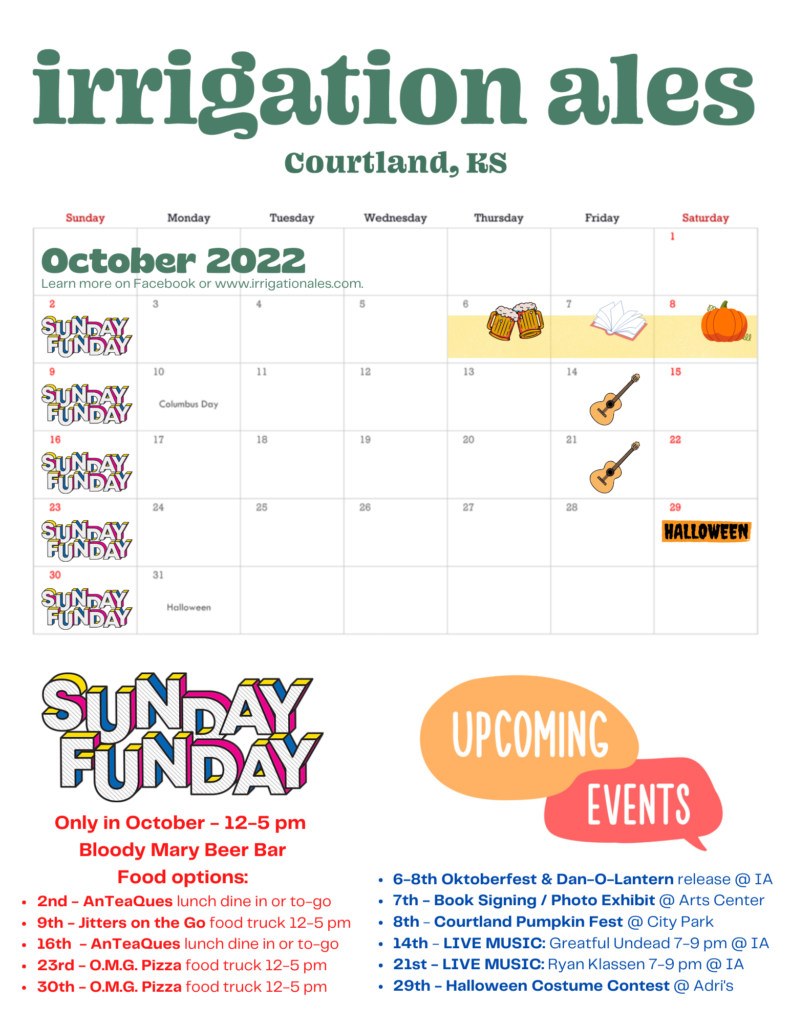 October is going to be a busy month in Courtland!!!
This is the last month for the Depot Market


Sundays we will be open 12 -5 pm with a Blood Mary Beer Bar and food options like AnTeaQues, Jitters on the Go, and O.M.G Pizza – Wood-Fired Artisan Pizza. (see flyer below)


6-8th – We will release two new beers: Oktoberfest & Dan-O-Latern.


7th – Courtland Arts Center is hosting the Book Signing/Photo Exhibit : Nothing but the Dirt: Stories from an American Farm Town.


8th – Courtland Pride Club is hosting their Pumpkin Fest.


14th – LIVE MUSIC: Greatful Undead ft. Dr. Holt, Butch Loring, Jim Erickson, Melinda Pierson, Blaine Miller, Tim Garman, Dan Kuhn 7-9 pm


21st – LIVE MUSIC: @rklassenmusic 7-9 pm


29th – Adri's • A Family Restaurant in Courtland, KS is hosting their Halloween Costume Party