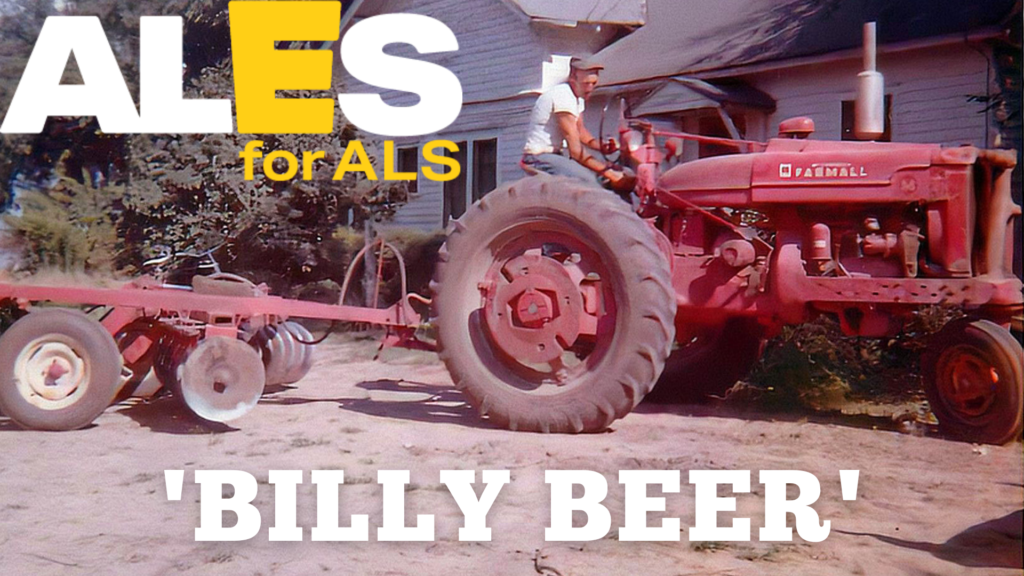 Beer sales and release party funds will benefit ALS research at the ALS Therapy Development Institute
July 28, 2022 – COURTLAND, KANSAS, – Irrigation Ales and hundreds of breweries from across the United States are participating in Ales for ALS™ this summer, a program that raises money for ALS research at the ALS Therapy Development Institute (ALS TDI) in Cambridge, MA. Ales for ALS™ breweries raise money through sales of their unique, limited-edition Ales for ALS beers made from a blend of experimental hops donated by B.T. Loftus Ranches and YCH Hops and through proceeds generated from events and festivals. Since 2013, breweries participating in Ales for ALS™ have raised over $2,750,000 for ALS research at ALS TDI.
"The breweries participating in Ales for ALS™ and the people who come to sample the beers are funding the necessary scientific efforts and providing real impact on the research here at the ALS Therapy Development Institute," says Steve Perrin, Ph.D., President and CEO and of ALS TDI.
On July 28th Irrigation Ales will release their Ales for ALS™ collaboration, named "Billy Beer". A portion of sales from this pale wheat ale will be donated in honor of "Bill Sr." William Mahin Sr. who passed from ALS in 2001. Bill Sr. is the father of "Bill" William Mahin Jr. a co-brewer and the grandfather of Luke Mahin a co-owner/brewer.
Luke Mahin of Irrigation Ales shared "Bill Sr. was a long-time farmer and irrigator in the Courtland area and he enjoyed gathering with friends and family. We invite you to help us celebrate Bill Sr.'s life and support others in their battle with ALS by purchasing a pint or donating directly to this effort."
This beer will be on tap or in 16 oz cans to-go for through August beginning Thursday, July 28th at the taproom.
For more information about Ales for ALS, participating breweries, festivals and events, please visit www.alesforals.com. For regular updates about the program, including select brewery "takeovers" on Instagram, follow Ales for ALS™ on Facebook and Instagram.
About the ALS Therapy Development Institute
The ALS Therapy Development Institute (ALS TDI) and its researchers discover and develop potential treatments for ALS. ALS TDI is the world's most comprehensive drug discovery lab focused solely on ALS. Led by drug development experts and people with ALS, ALS TDI understands the urgent need to slow and stop this disease. ALS TDI has more than 30 full-time, industry trained, drug development experts on staff. ALS TDI is internationally recognized as a leader in preclinical and translational ALS research, and partners with pharmaceutical and biotech companies around the world. Rated a four-star nonprofit on Charity Navigator, ALS TDI spends 87 cents of every dollar raised directly in the lab, finding effective treatments and cures for ALS.