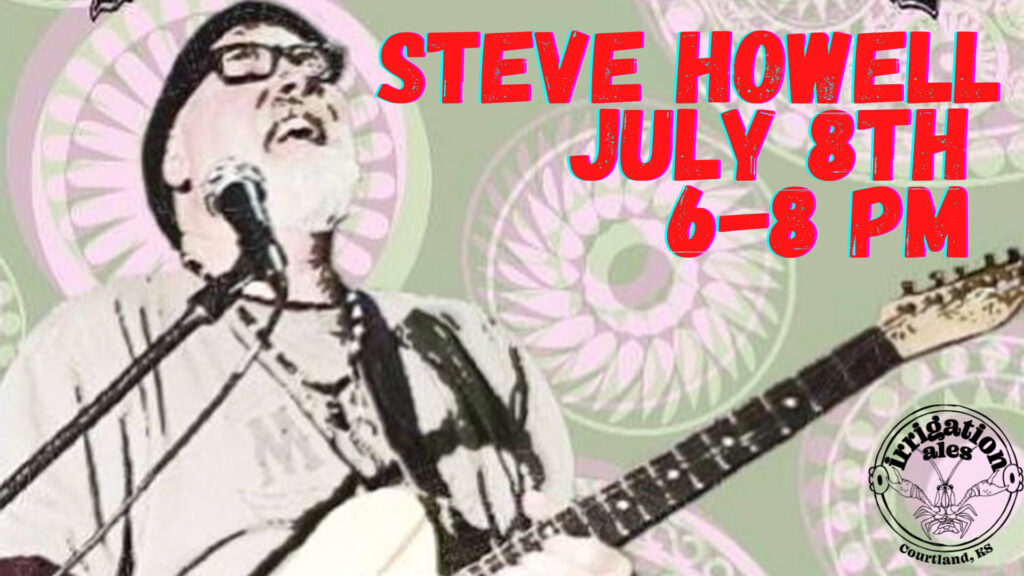 Blues / Americana
IA is excited to feature another local musician Friday, July 8th from 6-8 pm. We have a new beer lineup this week listed below. Be on the lookout in the next few weeks for a Dunkelweizen, a super juicey IPA, a hoppy wheat beer, Lovewell Lager's return, and more!
Howlin' Steve Howell is an American Folk singer songwriter as well as a master guitar player who for years traveled the world at large including England, Ireland for five tours. His musical journey began at the age of twelve where he played in his first rock band in the greater Los Angeles area. Rick Credico and he formed a folk duo who played Howard Johnson Hotel/Food/ Bars through his teenage years. He picked up playing blues from a band in Southern Oregon by the name of Forty Days and Forty Nights mostly playing the prison systems in both California and Oregon. (Here is a sample of his music.)
His slide guitar prowess earned him tours with the concert in the park series from Northern California to Seattle Washington. The years spent in Kansas City he was the lead singer, guitar slinger for the popular Howlin' Steve and the Soul shakers band from Kansas City, who toured many states and played many festivals throughout the midwest. Finally settling down in North Central Kansas. Where he spends his time playing Americana and blues from earlier times in American music history.
– Luke & Jennifer