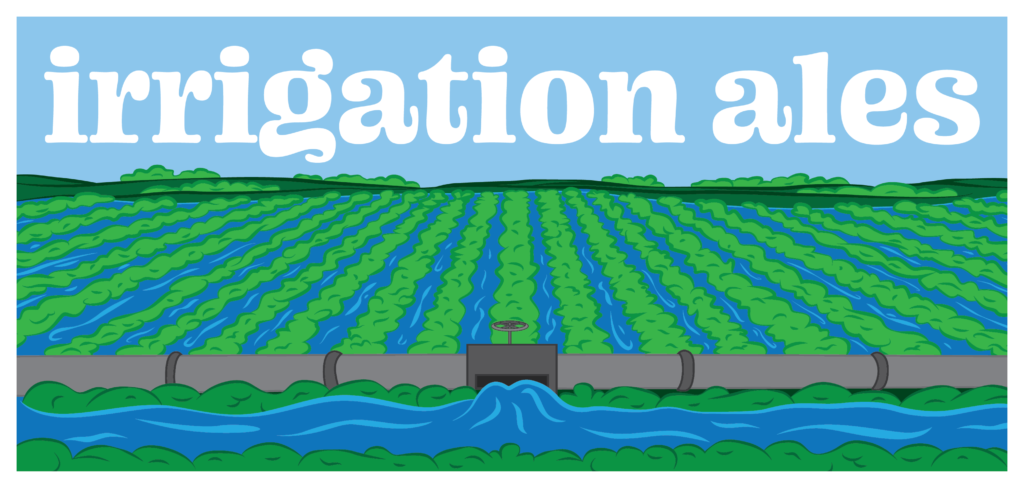 hours
thursdays: 5-10 pm
fridays: 5-11 pm
saturdays: 12-10 pm
sundays: 5-12 pm *OCT. ONLY*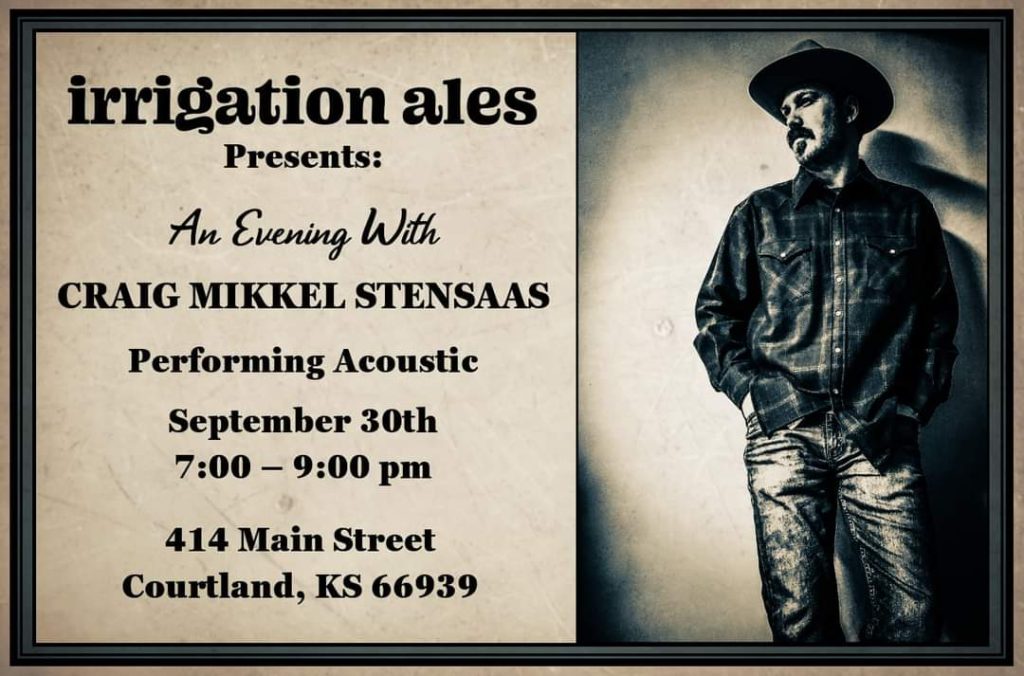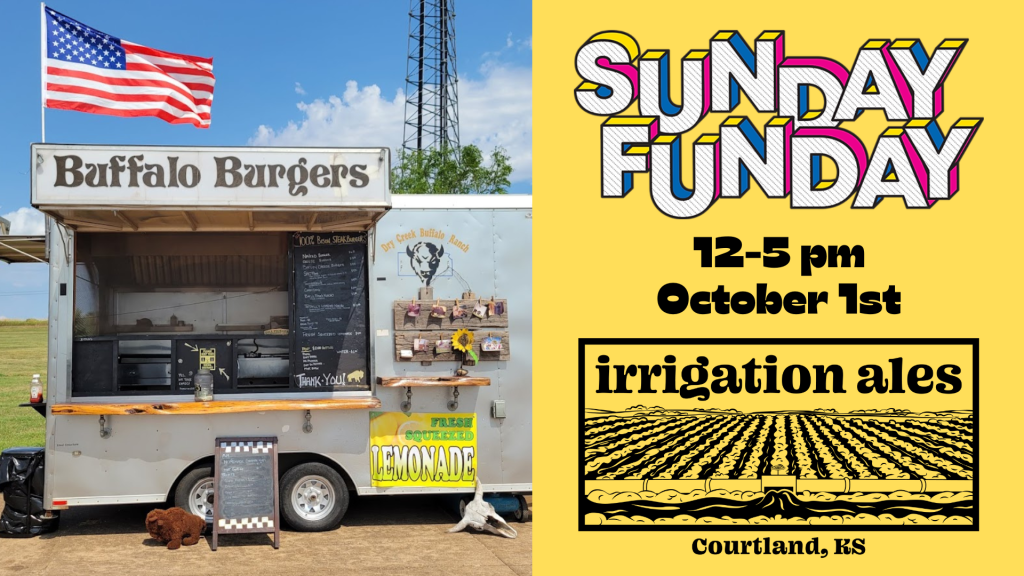 🍂 We are celebrating fall by hosting a different food truck each Sunday from 12 – 5 p.m. for the whole month of October!
We will have our build-your-own bloody beer bar again and release new beers: Oktoberfest, Dan-O-Lantern pumpkin spiced beer, and Blackberry Scandiego.
Pair all this with pumpkins, ice cream, donuts, slushies, and raspberry picking at the Depot Market for your Sunday afternoons this October!
10/1 – Dry Creek Buffalo Ranch
10/8 – Jitters on the Go
10/15 – Taco Grande
10/22 – TBD
10/29 – Center Fire Pizza
Irrigation Ales is one of the most "pivotal" breweries in the Midwest. Located in Courtland (pop 294), the second-smallest brewery town in Kansas. Proving small towns can have big flavor and fun. IA highlights the Kansas Bostwick Irrigation District and Republican River Basin and our unique rural culture. We feature eight taps of our own handcrafted beers and homemade root beer.

We take pride in our agrarian ingenuity with a brewhouse made from retrofitted dairy tanks, irrigation pipe bar lighting, and a semi-trailer turned cold room. Our beers feature local ag products in our beers from the Depot Market, C&C High Tunnel Farms, and others we forage ourselves.
We also feature other Kansas wines, ciders, as well as non-alcoholic Morning Light Kombucha on tap and in cans.
Guests are welcome to bring in food from Adri's down the street or any other venue. We offer grab-and-go snacks like our in-house charcuterie boxes and hummus bowls along with a selection of chips and pretzels.

Click the arrows to see more.

---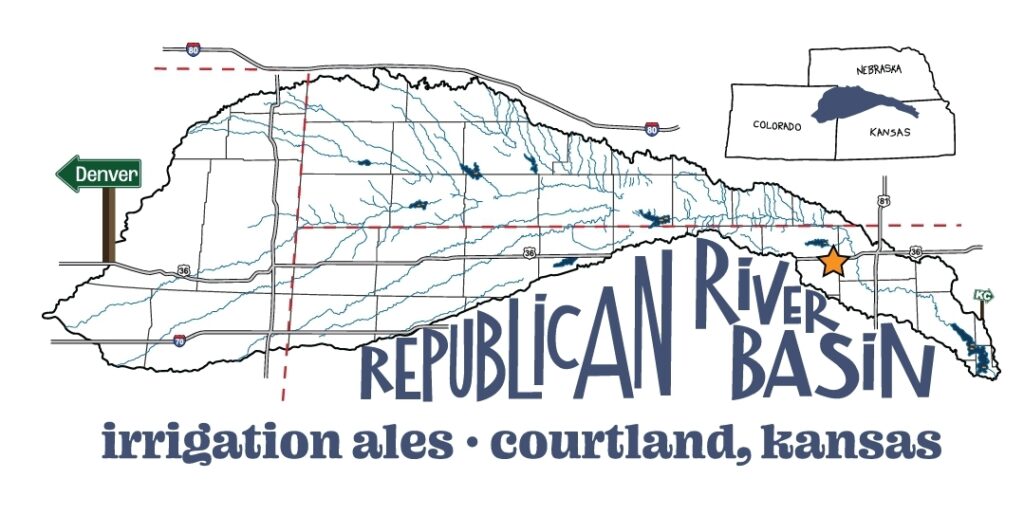 Centrally isolated between I-80 and I-70.
Over the river and below the lake.